Have you ever fasted for one week?
Once I was repeatedly forced to fast for weeks in order to treat my ulcerative colitis. Of course, since I was hospitalized and put on a drip, I received necessary nutrition. However, I felt hungry all the time and dreamed nightmares many times which my meals were clean up before I started to eat. I suppose many people have experienced "I am hungry and have no strength". I have felt the feeling of hunger for a long time.
Through this experience, I realize "Eating" is not just a nutrition intake but is necessary for living as a human being.
Meanwhile we look out at the world, it is said that there are approximately eight hundred million people suffering from hunger(*). The proportion is one person in nine in the world. The reality is that such a lot of people are not able to eat enough and suffer from hunger.
HUNGER FREE WORLD faces this reality and work for the realization of the world where everyone can have enough nutritious food. We look forward to your support and cooperation.
Kazutaka Sekiguchi
Chairperson of the Board
Specified Nonprofit Corporation HUNGER FREE WORLD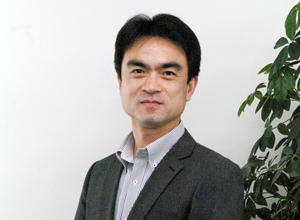 Kazutaka Sekiguchi
Born in 1972
Live in Sagamihara city, Kanagawa prefecture
A civil servant of Hachioji city, Tokyo
Become a member of HFW in 2004, and actively involved in HFW by establishing volunteer club etc…