Focusing on management of health center to protect people's lives and improvement of children's nutrition as well as education as foundation to make living
In 2005, full-fledged activities began in Gbeto, the commune of Ze of the Atlantique region and its surrounding areas, all of which are located relatively close to the commercial city of Cotonou.
Benin's literacy rate is one of the lowest in the world, deterring the country's development. For this reason, HFW is providing literacy education to youths and adults. By gaining literacy and math skills, the people are able to find higher paying jobs, and conduct businesses seamlessly. In addition, we started operating a pre-school to prevent children from falling behind in class, resulting in them dropping out of primary school. We lay the foundation in young children, teaching them reading and writing as well as knowledge necessary in life, such as washing hands before eating. In addition, we are managing a Mother and Child Health Care Center; the number of maternal deaths caused by unsanitary conditions during childbirth is staggering. The center has enabled mothers to give birth safely. We implemented project to improve nutrition in children under five years old and their mothers, educating them on nutrition and cooking methods.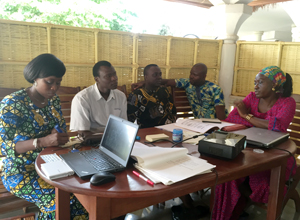 Benin affiliate office staffs in a meeting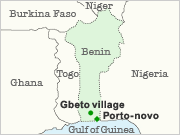 Have activities in Gbeto and its surrounding areas, 46km away from Benin's largest city, Cotonou
---
About Benin
Benin is located in West Africa, along the Gulf of Guinea. The country stretches long from north to south; the country has a wide climatic range, from the subtropical southern areas to the savannas in the northern areas. The people are cheerful and friendly, and the 40-plus ethnic groups co-exist in peace without conflict. The country is regarded as a model of democracy in Africa, as it has found stability through practicing multiparty democracy since gaining independence from France. Each citizen holds heightened sense of democracy, and has a deeply-rooted culture of people to improve Benin on their own.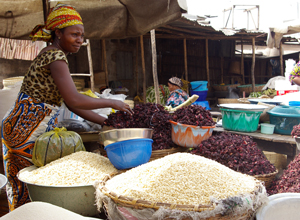 Grains and vegetables are sold in the market
The background of HFW activities and issues to be solved
In a region where the nearest medical facility was located 7-8km away, childbirth was unsafe and many mothers lost their lives. Youths at age 35 or younger consists 60% of the population. Overall, the employment and literacy rates are low, and finding high paying jobs is the problem to be solved. People lack nutritional knowledge, and because men hold the purse strings, women and children are often left without adequate meals. Additionally, we see many cases of people falling ill due to unsanitary conditions, and because of the medical bills, households are unable to spend more money on food.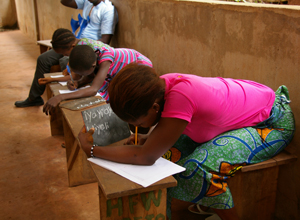 HFW's literacy classes for youths and adults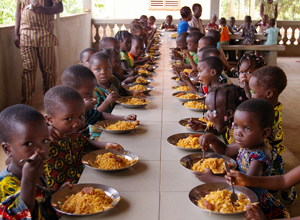 Implementing a school lunch program at a pre-school operated by HFW
---
Four activities to foster joy in eating -Benin-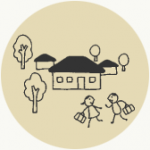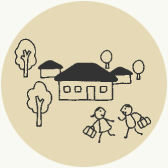 Developing communities
We carry out seven projects in Gbeto and its surrounding villages, including nutritional improvement, literacy education, and operating a pre-school. Self-reliance committees were formed that aim for operations of the pre-school lunch project and the Mother and Child Health Care Center by community members in the future.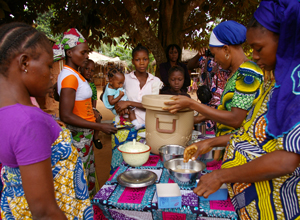 Mothers who have been trained by HFW voluntarily held a workshop on nutritional improvement
---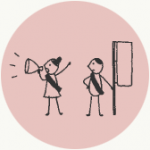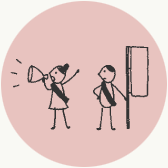 Changing the system
The Country Director of HFW Benin who is also the Chairperson of WANEP-Benin (The West Africa Network for Peacebuilding) has been making policy recommendations to relevant national institutions, and proposing local government to jointly operate development projects through the network.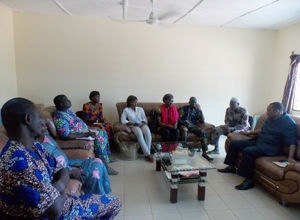 Advocating for land use, appealing to the communal government of Ze and the chief of arrondissement of Dodji-Bata which are the competent authorities
---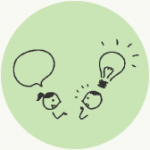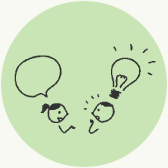 Raising awareness
We develop creative ways to reach more people—for example, holding awareness raising meetings at night to allow more people to participate, and spreading knowledge by radio programs.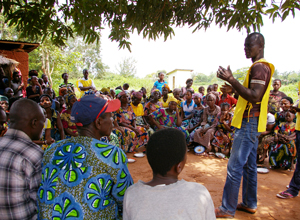 Community members who promote HFW projects convey knowledge essential to everyday life
---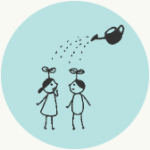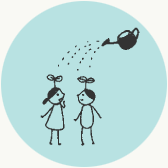 Youth Development
Two Youth Ending Hunger groups are active in two regions with around 70 members. They carry out awareness raising activities for the right to food, vegetable growing and community clean-up projects. They actively participate in community events, building relationships with other youth groups.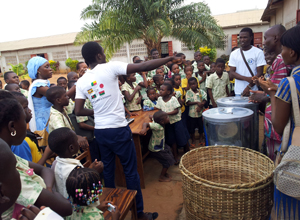 YEH members raising awareness at a school