Name
HUNGER FREE WORLD
Specified Nonprofit Corporation HUNGER FREE WORLD
Head office
8th fl, Yamasho Bldg., 4-8-13, Iidabashi, Chiyoda-ku, Tokyo, 102-0072  Map
TEL:+81-3-3261-4700 FAX:+81-3-3261-4701
E-MAIL: info@hungerfree.net
Office Hours: 10:00-21:00 (Mom.Tue.Thu.) 10:00-18:00 (Wed.Fri.Sat)
Activities
Development works in developing countries aiming at ending hunger and poverty, and education and consciousness raising the world over.
Countries where HFW is active
Japan, Bangladesh, Benin, Brukina Faso, Uganda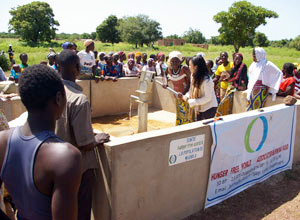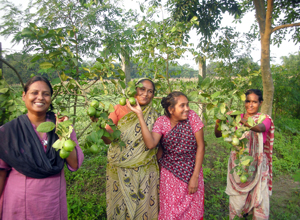 ---
Management
Establishment April 1984
Chairman of the Board SEKIGUCHI Kazutaka Message from Chairperson of the Board
Executive director WATANABE Kiyotaka
Membership  469 persons (as of December 31, 2018)
Donors 2031 persons (as of December 31, 2018)
Full Members 44 persons (as of December 31, 2018)
Executives Executives 9 persons(Directors: 7 / Auditors: 2)
Roster of Executives
Staff members
Japan: 25persons (Paid full-time 14 / Parttime 6 / Support staff 2 / Intern 2)
Roster of staff members
Volunteers
315 persons (as of December 31, 2017)
Finance
Total Expenses 328,456,622 yen (Settlement of accounts in the FY 2017)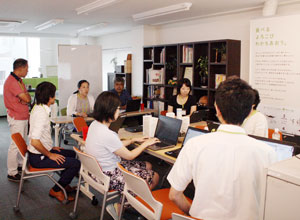 ---
Organizational history
Apr. 1984  Founded as a Japanese affiliate office of the Hunger Project, an NGO whose headquarters is located in the United States.
Jun. 2000  Terminated the relationship with the Hunger Project as its Japanese affiliate. Reorganized itself and became a new organization that has a head office in Japan.
Sep. 2000  Incorporated and acknowledged as a specified non-profit corporation by the Cabinet Office.