Cooperatives were formed and the residents have become the self-reliant players of regional development
HFW has been carrying out activities since 2001 for approximately 25,500 residents of the 27 villages of five parishes in the northern part of Wakiso District, which is located about 30 kilometers away from the country's capital Kampala
Many children in Uganda are malnourished because of poorly balanced diet or inappropriate cooking methods due to lack of nutrition knowledge. Therefore, we guide our target population through a nutrition improvement project, presenting well-balanced menus and appropriate cooking methods in practice. Also, the residents used to use muddy spring water for drinking, which caused diseases such as dysentery. So, HFW built wells and has been periodically inspecting their water quality to constantly secure safe water. Community members of each area formed their own cooperative. HFW support them to acquire subsidies for carrying out their projects and give them advice so that they can manage their projects by themselves. Each cooperative has been growing in its size year by year, and the members' income has also been increasing.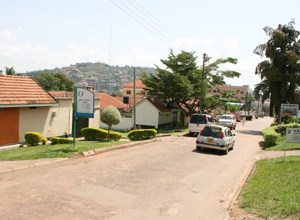 HFW Office of Uganda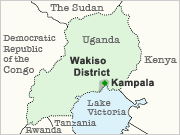 The Republic of Uganda faces Lake Victoria in East Africa. The country is blessed with mild climate and agriculture is the main industry.
---
About Uganda
The Republic of Uganda is a highland country of an average altitude of 1,200m above sea level. Blessed with mild climate and rich rainfall, about 40% of the national land is farmland and agriculture is its main industry. With Lake Victoria and Rwenzori Mountains, called "Mountains of the Moon" from ancient ages, Uganda's beautiful nature is even dubbed "The Pearl of Africa". After becoming independent from the British protectorate in 1962, it has suffered for a long civil war and HIV/AIDS epidemic but the diligent characteristics of the people empowered it to get back on its feet from their aftereffects. It has accomplished high economic growth in recent years. Primary and middle school education is offered free of charge and access to safe water has expanded, improving people's living conditions.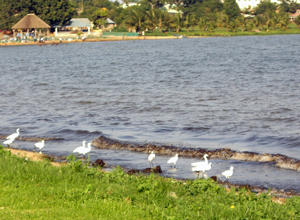 Uganda contains many lakes and people in the surrounding areas are engaged in fishery as well
The background of HFW activities and issues to be solved
Due to the lack of nutritional knowledge, infants are not properly fed, resulting in many malnourished children. It is hard to get safe water and the hygienic environment is poor. Because of rapid increase of population in recent years, more and more forests have been slashed down to be turned into farmland or housing sites, causing change in precipitation patterns, influencing the crops, or depriving some farmers of their farmland. After President Museveni was re-elected in 2006 by changing the constitution that prohibited the third term, clampdown on opposition parties' candidates and NGOs has become severer and the existing democratic administration of the government is swaying.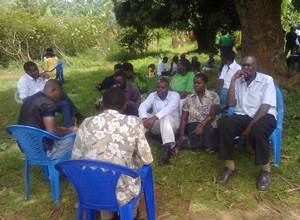 A Survey is carried out to the residents on human rights awareness
---
Four activities to foster joy of eating -Uganda-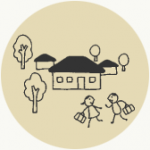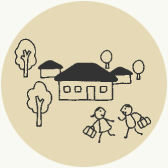 Developing communities
HFW has been carrying out eight projects such as planting trees, building wells, nutrition improvement, raising chickens, supporting cooperatives. Members of cooperatives have voluntarily started activities such as applying for subsidies on their own initiative.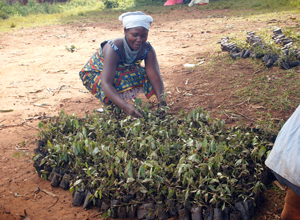 Growing trees for timber and fruits
---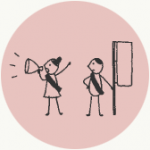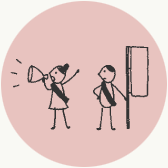 Changing the system
Training on rights enabled residents to actively advocate for their rights. For instance, some community members filed to the court for the settlement of a land issues and a chairman of a cooperative proposed a project in line with "the right to food" to the sub-county council.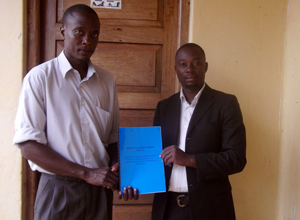 A report on the MDGs' progress surveyed by HFW was handed out to the local municipal government
---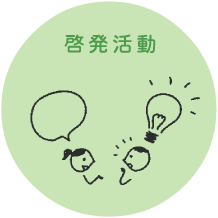 Raising Awareness
HFW conducted a human rights awareness survey and it came into light that there are many cases in which "the right to food", "the women's rights" and "the children's rights" are violated. Therefore, we are conducting activities to raise the residents' human rights awareness.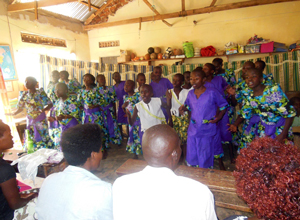 Students perform a play to advocate the importance of human rights
---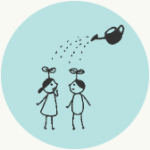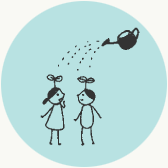 Youth Development.
Youth Ending Hunger has 209 members in 5 groups from 5 regions. They focus on income generating activities such as poultry farming and raising pigs for youth with low income. They also take parts in promoting HFW projects.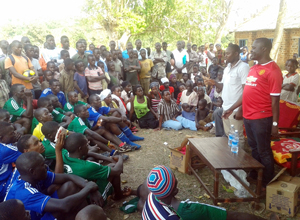 An athletic meeting was held for youth groups to connect each other