Four areas of activities to foster the pleasure of eating
Youth Development –Empower youth to end hunger-
Mobilize the power of youth to end hunger and develop them to become actors who create a future. HFW empowers youth through the support of "Youth Ending Hunger (YEH)" which is the youth organization of HFW.
Youths can bring bigger impacts or more effects in some HFW's activities of community development, advocacy, awareness raising as well as public relations or fundraising. HFW supports youths to conduct these activities proactively. We mobilize youth, entrust them, and give opportunities to commit to end hunger.
Also, HFW provides appropriate advice and trainings to enable youth to develop themselves and to produce results through activities. HFW also provides an environment for YEH members to learn from each other and work together. In each country, National Youth Conferences are held once or twice a year where YEH members attend from over the country. Also, HFW holds a Global Youth Conference (GYC) once in two years where representatives from each country attend.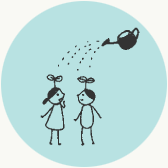 ---
Youth Development in each country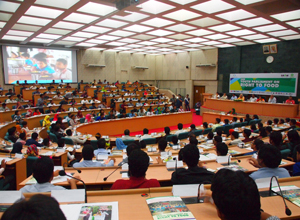 Bangladesh
With 456 youths of 28 units in three areas are active, YEH hold a youth mock parliament to achieve the legislation of "the Right to Food" and submitted a report to the speaker of National parliament. Advocacy activities on youth related policies, income generating activities such as livestock projects for financially challenged youth are implemented.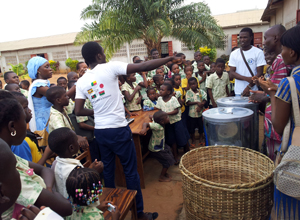 Benin
About 70 youths of 2 units in two areas are active. Implement workshop on "the Right to Food", vegetable cultivation for project fundraising and awareness raising activities on sanitation. Youths actively participate in events organized by local government' events and create network and enhance cooperation with other youth organizations.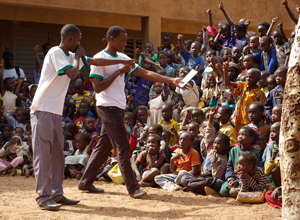 Burkina Faso
About 30 youths of one unit in one area are active. To improve sanitary environment of the community where medical expense surpasses food expense of households, clean-up activities and awareness raising activities are mainly implemented. Youths create a platform with other youth organizations and cooperate with them.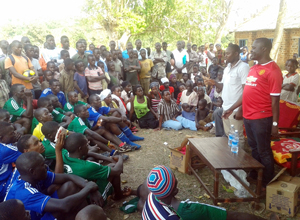 Uganda
Two hundred and nine youths of five units in five areas are active. Main activities are income generation such as chicken or pig rearing for financially challenged youths. They also participate in HFW activities and play a part to promote various projects.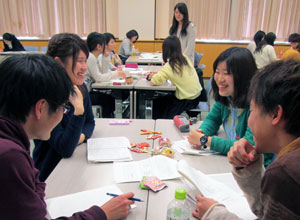 Japan
Sixty youths of three groups in three areas are active. In order to raise Japanese youths' awareness on global hunger situation and to call for them to take action, YEH members conduct activities such as street fundraising and delivering speeches at high schools, organize events, and attend booth at events.