30 Mar. 2021 Bangladesh
People at risk of life was reconnected to "eating". Also, HFW started to connect its targeted women to public support.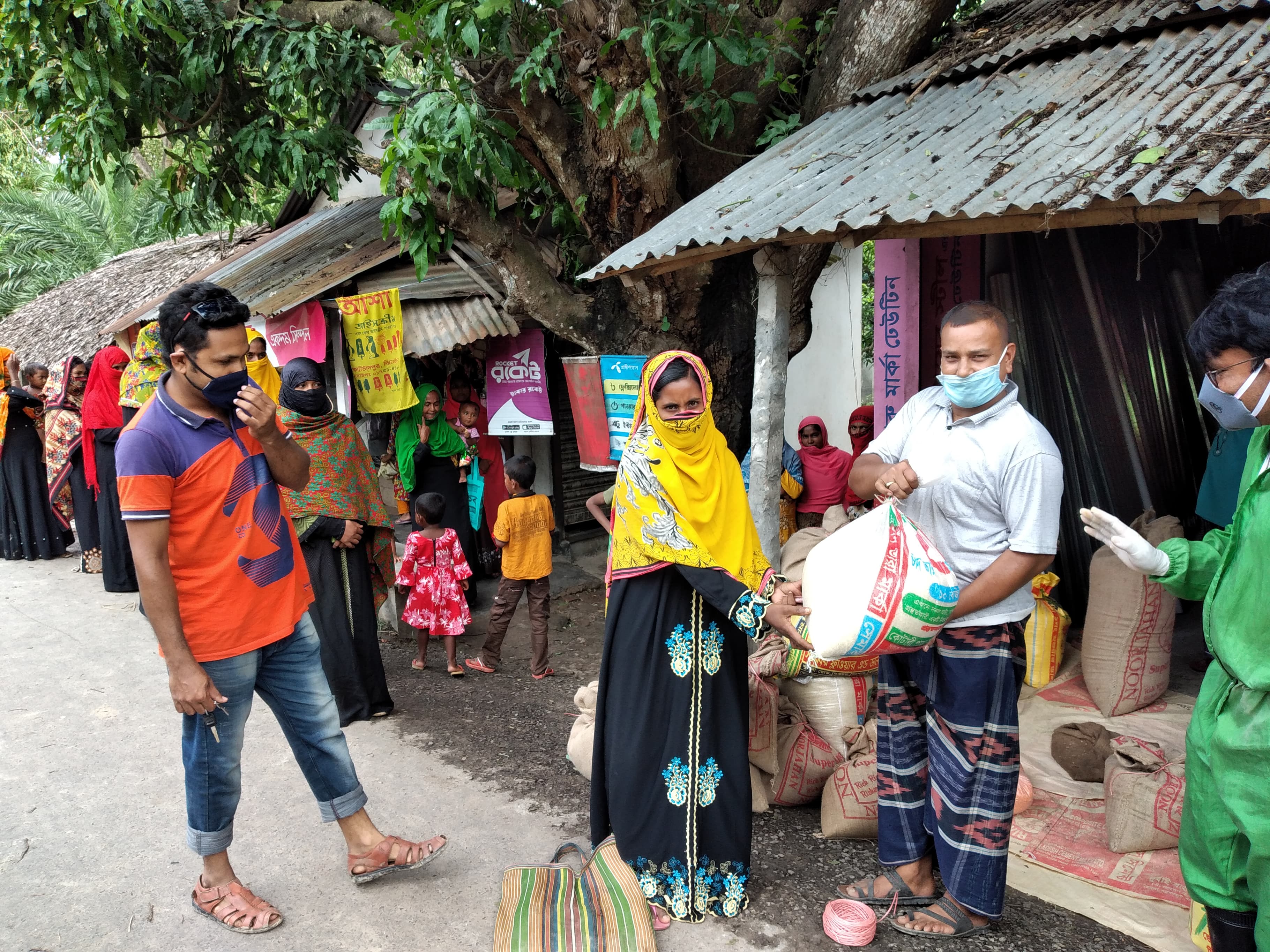 Food was delivered with cooperation from the community and the local government. Since HFW's activities had already been well known, it was relatively easy to get help from shops.
【New Corona Virus Infection COVID-19】Emergency Food Support
From May 21 to 23, HFW carried out emergency food support to 772 women and their families, approximately 3860 people* in total. Evaluation activity was held 20 days later, when the assumed consumption period ended. As a result, it was revealed that after the delivery, they all averted health decline and managed to overcome the crisis of existence, while before the delivery, there was no stock of food and almost all of them were in poor health.
*The original plan was to cover 790 out of which 18 people moved out. Total number of people is calculated assuming one household consists of 5 members.
At the same time, awareness-raising activities for the prevention of COVID-19 infection have spread awareness of hand-wash and mask-wearing etc. Hand-wash practice rate is particularly high and 79% responded that they wash hands appropriately with soap in spite of the tight household budget. Among the HFW's target women, no one has been infected as of July 9.
Further, experiencing the crisis, they started taking parts in other activities than group savings and HFW nutrition improvement activities, which they had hesitated to participate in the past. We also made a new arrangement so that administrative people in charge would be present at the food delivery site. Schemes like this have paved a way to incorporate the women we target into public support in the future.
In Bangladesh, the lockdown from March 25 was lifted on May 31 after which restrictions on activities have been gradually loosened. However, spread of the infection has not been contained, causing serious influences such as economic, medical, and other breakdowns.
From now on, we will continue exerting our efforts on continuing nutritional education programs for targeted women and support for family vegetable gardens. We will also increase our advocacy activities to the local government so that these women should be incorporated into public support system.
59% had answered their health condition was good. Before food delivery, most of the respondents were in poor health condition, while 100% responded "yes" to the questionnaire whether their health condition had improved after the food delivery. Meanwhile, poor health condition includes pregnancy with deep-rooted recognition that it is sickness.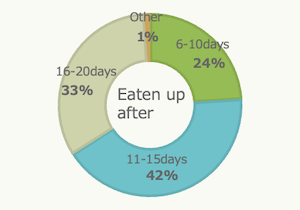 Estimated days of consumption had been 20 days while 24% consumed within 10 days and 43% within 15 days. It reveals the severeness of the circumstances, although the speed of consumption depends on the family structure. *The survey was carried out by all the 56 Project Facilitator. Each facilitator took a random sample of 6 people and aurally inquired 10 questionnaires to 336 people in total.
Messages from Bangladesh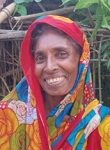 We are a family of four. I am the only breadwinner in the household because my husband is suffering from mental illness and our children are both disabled. Although I used to make tableware from mud, lost the work due to the lockdown. I also help farmers but not regularly. We stay with nothing in our stomach or have one meal a day at best. Under such circumstances, HFW's support has great significance to me.
Now, I am hoping that I go back to work and get food. HFW has been trying to incorporate me into the government's support system but it is not realized yet. I will try to apply for any job opportunities to feed my family because I cannot think of any other means.
Ms. Marjina Begum (Anupampur Village, Kaliganj)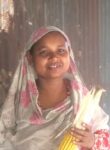 I have a husband and three sons. The oldest son was born with a heart disease and the youngest one is only one year old. My husband used to make 400 to 500 takas (about 500 to 600 Japanese yens) a day, pulling a rickshaw in Dhaka but lost the job due to the corona pandemic and came back home. We borrowed 25 kilograms of rice from village people and loaned 4000 takas. Still, we already ran out of both food and money. If only we had rice, we could eat it together with green peppers and onion. However, currently it is not possible for us to secure food. HFW supported us in a situation like this and we survived.
Ms. Hira Begun (Kherbari Village, Boda)