1 Jul. 2006 Uganda
Building a well in Bugujumaji village where we began operations a new. Using funds earned through Summer campaign.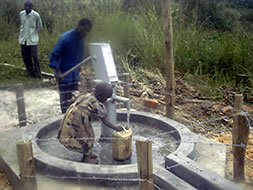 The new well
Shallow well construction and training on maintenance
A shallow well was constructed in Bugujumaji village, which had been incorporated into Tumbaali-Lwemwedde Hunger Free Zone in July of 2005. This was the first HFW project to be carried out in this village.
The well will be used by residents of Bugujumaji and around 500 other people who live in the area. The construction of this well has drastically reduced the occurrence of disease caused by dirty water, and has made it no longer necessary for local people to travel long distance to get water.
Money raised in the 2004 summer fundraising campaign and the spoiled postcard/unused goods collection campaign was used to fund this project.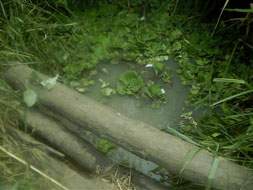 The dirty spring where the local residents had been drawing their water