No.24   1 Jun. 2009
Early childhood education saves lives.

INDEX
P3

The potential of early childhood education in developing countries 2.
The potential of early childhood education in developing countries 2.

Tomita
As I mentioned earlier, we know that early childhood education has the potential of realizing a number of positive outcomes. What is required in order to develop early childhood education in developing countries?
Hamano
First and foremost, the governments of developing countries need to recognize the role played by early childhood education so that appropriate systems might be developed. For example, the formulation of educational guidelines that place an emphasis on the discretion of the kindergarten teacher and the development of teachers who devise a curriculum based on the development of each individual child are very important. However, the required curriculum will differ depending on the culture and special characteristics of each country and region. In post-war Japan, we had the experience of taking on board a wide variety of early childhood education methodologies from countries such as the US and Germany. In the case of the Mid-West African teachers that we accept into our training program, I endeavor to develop lesson content and teaching methodologies that are suited to each country and region through mutual discussion with the teachers, rather than by having them simply take "Japanese style" content and methodologies away with them.
Furthermore, one of the reasons proposed for why early childhood education has not become widespread is because its order of priority is low from a budgetary perspective, and therefore, it receives only paltry financial support from governments. A further reason is that the countries that provide aid only provide a small amount for early childhood education. Early childhood education is not something like [1+1=2] that simply has one universal answer. It is something that touches on cultural differences and therefore, it is a very difficult area for the provision of aid. Neither has there been sufficient research or experience in terms of early childhood education in developing countries.
I believe that in order to make the governments of developing countries and those who provide aid recognize the importance of early childhood education, NGOs such as HFW are able to play the role of working to produce early childhood educational success stories and model cases. In addition to this, we researchers have an obligation, through our research, to broadly publicize information about the effectiveness of early childhood education, not merely from an educational perspective, but also from the point of view of health and nutrition.
Tomita
Thank you for providing so much information which will prove useful for the early childhood education project that we are conducting in Benin. At HFW, we would like to build up our practical experience and share the fruits of that experience with others.
Caring for children is not just about providing education, it also promotes national development
Early childhood education is important for children regardless of their country. Particularly in the rural areas of developing countries, it saves children's lives, opens the door to future opportunities and plays a role in regional development. However, the positive outcomes and importance of early childhood education are not widely recognized. It is given a low priority level from the perspective of developing countries budgets and also in terms of aid provided by donor nations.
The governments of developing countries and aid organizations place a greater emphasis on elementary and middle school education as they believe that early childhood education is merely a supplementary educational opportunity for children before they start going to school. For this reason, investment and aid for early childhood education ends up being diverted into elementary and middle-school education. However, by making early childhood education more widespread, it is possible to provide regular health examinations and meals for children, therefore improving nutrition, preventing disease and caring for their health. It is possible to prevent diseases in adulthood by building strong bodies in infancy.
Early childhood education also plays the role of promoting the participation of women in society and helping young girls, who were previously unable to attend school as they were taking care of small children, to go to school. By recognizing these roles and firmly establishing a place for early childhood education in policies that aim to improve health and labor conditions, we will raise awareness about its importance and it should become more widespread.
In order for this to happen, it is likely that international organizations and NGOs should lead the way in creating early models for early childhood education that are firmly rooted in the needs of local communities. We may, therefore, need to provide information.
An early childhood education training class that is coordinated by Associate Professor Hamano in Japan. In addition to lectures, tours of Japanese kindergarten were conducted and workshops on the development of teaching materials were held. Persons affiliated with kindergartens from the 5 Mid-West African Nations of Senegal, Mali, Nigeria, Burkina Faso and Cameroon participated.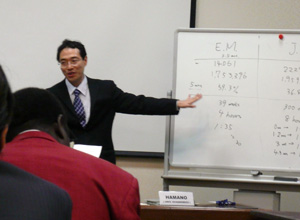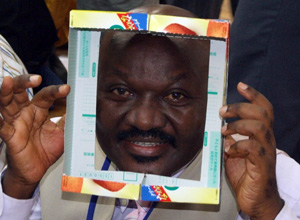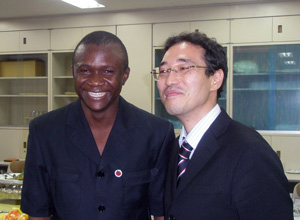 ---