18 Jul. 2017 Benin
The county certified HFW as a partner of the national nutrition improvement program.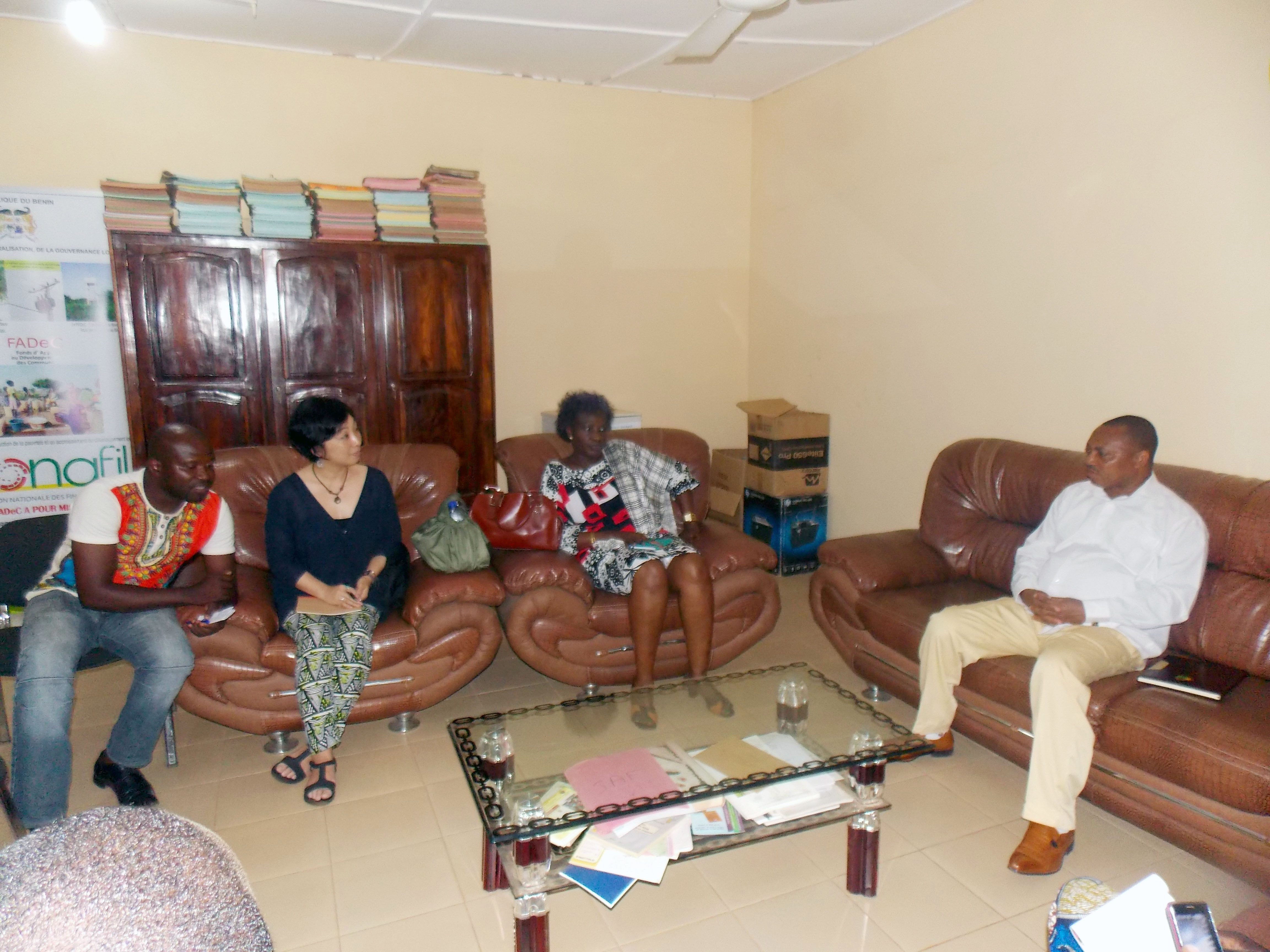 HFW staffs are discussing with a Zé County personnel. A staff member from the Japan Office who was on a business trip joined the meeting.
It was determined that we work together to run projects.
In Benin, a national program was initiated to improve infants' nutritional status. In response to it, Zé County certified HFW as one of its partners to carry out projects. Zé County has the jurisdiction over HFW activity region Gbeto and surrounding villages. It was decided that the local government and HFW would cooperate to promote activities in the future.Although the nutrition improvement project will be discussed from now, collaboration in literacy education run by HFW is already being materialized. We made a consensus that we would use this program not only for simply teaching letters but also for spreading the knowledge that can serve to realize "the right to food" of the residents. It was also decided that the governor of Zé County will contribute explanatory manuscripts on the complicated land law of Benin to the new learning materials which should be prepared in accordance with this consensus. (In Benin, there are many cases related to land, for example, people easily sell off land that is indispensable for producing food because they do not know much about the land law, farmland becomes a target of speculation and left uncultivated, or women who are unaware of their rights fail to inherit land. Therefore, spreading the information on the land law is an important activity for realizing "the right to food".)We can say that the cooperation between HFW and the local government made big progress because the county evaluated the deep trust to HFW from the village mayors and the residents, who played major roles in HFW's projects.
When some problems happen in a village where HFW does activities, the facilitators of the project chosen from the residents by HFW, not HFW staff, are supposed to inform them to the village mayor, and work together towards its settlement. HFW has also played the role of a bridge between village mayors and Zé County office and has been conveying village mayors' voices to the governor of Zé County. Further, we facilitate meetings for village mayors of Gbeto and surrounding 12 villages with the county office personnel in charge while inviting mayors of villages in distant regions from time to time so that they can communicate directly and exchange information and opinions more actively. For a region to become self-reliant, cooperation with the local government is indispensable in addition to the enhancement of the residents themselves' ability to manage projects. Cooperation between the residents and the local government is becoming stronger with the accumulation of activities.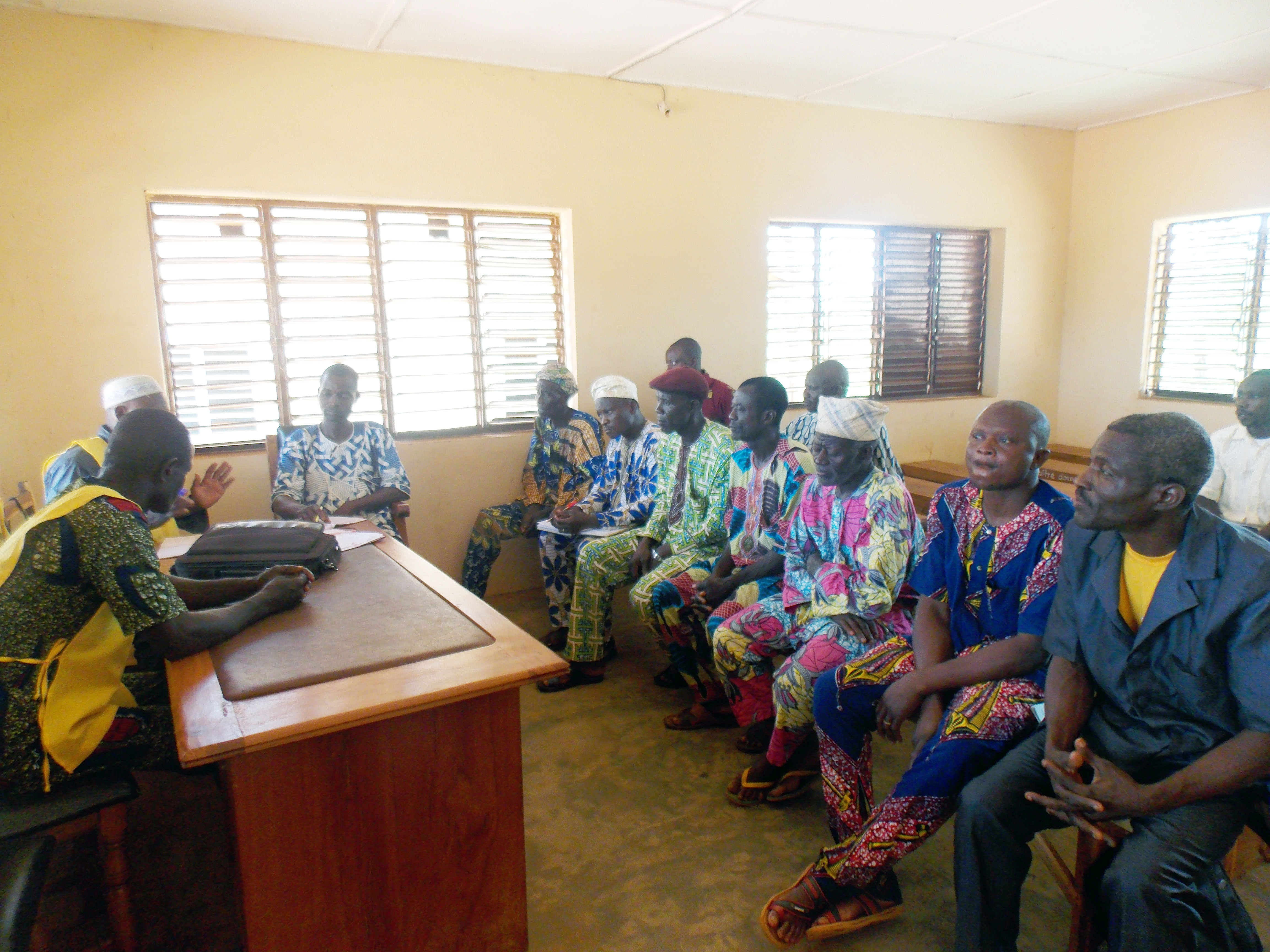 HFW animator facilitated the meeting of village mayors and the county staff.