12 Jul. 2012 Japan
Funds raised by cashing in redeemable goods such as postcards have surpassed the 100 million yen mark!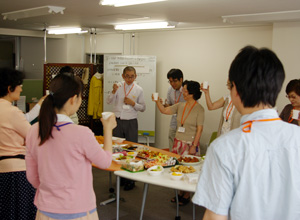 Let's make a toast with glasses of juice. Everyone's effort was appreciated!
On Jun. 28, a meeting was held to report the outcome of 11th unposted postcard redemption campaign at the HFW office. We thanked the volunteers who helped to sort postcards and reported the result totals to them. Fourteen volunteers participated in this event and joined in pleasant conversation over lunch.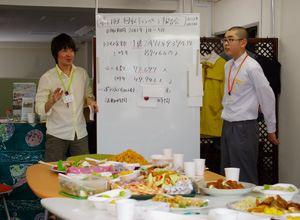 We raised bigger amount of money than ever by exchanging postcards for money, and the number of volunteers was recorded the largest too.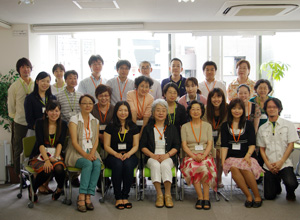 Volunteers and staffs took a photo for celebration